The cable companies are losing subscribers in droves. Why? Consumers are fed up with the high prices, terrible customer service, long-term contracts, hundreds of useless channels, and all of the other headaches and hassles that come with a cable TV subscription.
But not everyone is cutting the cord just yet. Some people are still hesitant to ditch cable thanks to some common cord cutting myths. Today, we debunk those myths once and for all!
Myth #1: You have to be a tech geek to know how to cut the cord.
False. A lot of people mistakenly believe that being a cord cutter requires high-tech equipment that's difficult to setup and impossible to use. Heck, I used to think that too several years ago before seeing the light. The truth is that cutting the cord is extremely easy. All you really need is an affordable HD over-the-air (OTA) antenna to get dozens of free channels in high definition. And with the new Mohu Channels, you can easily stream Netflix, Hulu, Sling TV, and other popular streaming services on your TV right alongside all of your favorite local channels. It's super easy!
Myth #2: Cutting the cord doesn't save you that much money.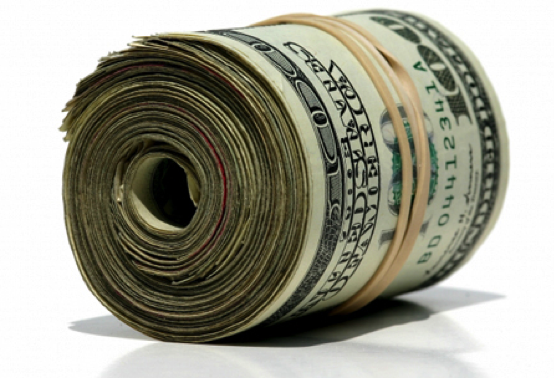 False. The cable companies try to scare would-be cord cutters by telling them that it requires expensive equipment and costly monthly subscriptions. Here's the truth. The average cable bill is expected to reach $123 by the end of the year. AT&T U-verse was charging me even more than that — $135.60 a month! – before I canceled my cable. Now, I'm saving almost $100 a month, and I still get all the free HD OTA TV I want, Netflix ($7.99/month), Amazon Prime ($8.25/month), BallStreams ($8.25/month) for watching live NBA games, and I'm about to add HBO Now when it comes out. There are some setup costs, but they are minimal (e.g. the Mohu Leaf 30 Indoor HDTV Antenna costs $39.99) and pay for themselves in no time.
Myth #3: You won't be able to watch your shows live as they air.
False. With an OTA antenna, Sling TV live TV package, various live sports packages, and other upcoming streaming services, there are many options for watching live TV over the air or streaming online. No more getting ruined by spoilers because you're months behind on the most popular TV shows!
Myth #4: You can't watch live sports without cable.
False. For a long time, this was the case. In part, that's why I was a prisoner to cable for so long, but the times, they are a changin'! Now, there are so many easy ways you can watch sports without cable. For one, Sling TV now carries ESPN, ESPN 2, TNT, TBS, and truTV, which all play live sports events at various times. Your Mohu Leaf will also get you access to plenty of sports on the major networks, like NBC, CBS, ABC, and Fox. But there are still tons of other options for streaming live sports, including:
NBA League Pass
MLB TV
MLS Live
College Sports Live
BallStreams
And so many more…
Myth #5: You won't be able to watch local news and other local programming.
False. Your over-the-air (OTA) antenna can get you access to all of your local TV stations (including many digital stations you probably didn't even know existed), so you can always keep up with the news and your favorite network TV shows. To see all of the channels you can get in your area, enter your address on TVFool.com for a detailed report. 
Myth #6: You can't use a DVR if you're a cord cutter.
False. Just because you're a cord cutter doesn't mean you can't pause live TV, fast forward through commercials, or record your favorite shows. There are some excellent products out there that offer the DVR features you're looking for, such as Tablo. And don't forget – Mohu Channels has the ability to store up to 30 minutes of content, and allows you to pause, fast forward, or rewind OTA TV with its Timeshift feature.
Myth #7: You can't "channel surf" if you don't have cable.
False. Look, I get it. Sometimes, you just want to flip on the TV, zone out, and do some channel surfing instead of looking for something to watch on Netflix. You can still do that without cable. Your antenna will give you access to dozens of stations offering excellent programming that you can flip through. Sling TV also offers a number of live channels, like ESPN, ESPN 2, AMC, CNN, and many more. And now with Mohu Channels, you can have all of your OTA and streaming content in one place, so you can easily switch back and forth between everything seamlessly without having to switch inputs on your TV.
Myth #8: There's nothing worth watching on the streaming apps.
False. I'm going to be blunt here – get with the times! Yes, when Netflix first launched its streaming service, it was littered with a bunch of junk. But now? There are original shows like House of Cards, Orange is the New Black, Unbreakable Kimmy Schmidt, Arrested Development, plus a ton of top TV shows from other networks, award-winning movies, standup comedy specials, kids shows, and more. And that's just on Netflix. Amazon Prime has its own remarkable selection of shows (I just binged on The Americans), and when HBO Now comes out…look out!
Myth #9: Cord cutters are pirates who stream and download things illegally.
False. Do some cord cutters resort to illegal means to download and stream content? Sure, but 99% of cord cutters are normal, law-abiding citizens who take advantage of all of the great legal options available for cord cutting, such as Netflix, Hulu Plus, Amazon Prime Instant Video, Sling TV, OTA channels, iTunes, and the list goes on and on. You won't be breaking any laws by cutting the cord, so no need to worry about getting shot up like Seinfeld when he got busted by the FBI for pirating cable.
Myth #10: Cord cutting is just a myth. People aren't really doing it.
False. This is another lie the cable companies like to tell their customers (and their shareholders). The truth is millions of people have already cut the cord, and according to a recent survey, another 1.5 million Americans are currently planning to ditch their cable. It's time you join them!
Steve Belk is on a mission – to show people just how easy it is to cut the cord and get rid of cable. His website, Cut Cable Today, offers an easy-to-understand, step-by-step guide for getting rid of cable once and for all. You can follow Steve on Twitter @CutCableToday.