We're ending 2021 on a high note here at Mohu! Digital Trends released their list of the best TV antennas of the year, and no surprise to us, TWO Mohu antennas have made the list!
THE BEST OVERALL TV ANTENNA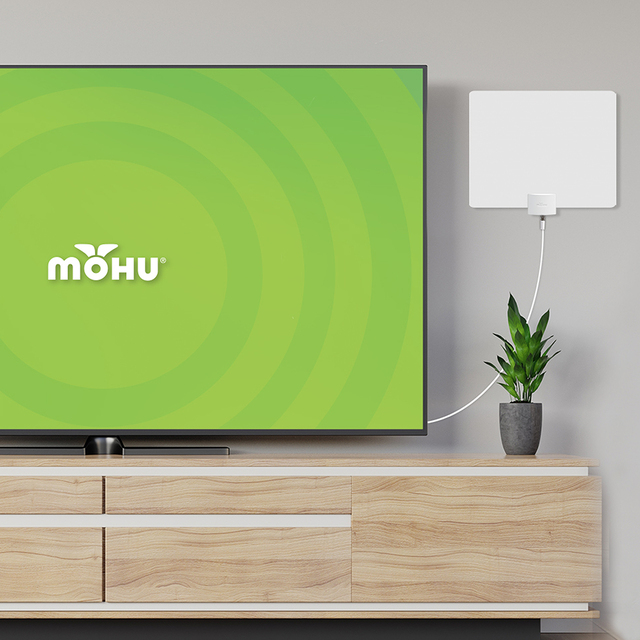 The Mohu Leaf Plus Amplified TV Antenna was named the best overall. Digital Trends describes the Leaf Plus as "a perfect blend of performance and affordability".
"Mohu's Leaf Plus Amplified model is a near-perfect combination of affordability and quality. This upgraded antenna sports a 60-mile range and is able to handle 4K content. The flat design also places the amplifier as close to the antenna port as possible to reduce noise and improve signal clarity. With those features, it's no surprise that the multi-directional antenna excels at picking up signals, even when lesser antennas may struggle with the job."
THE BEST TINY ANTENNA
The Mohu Leaf Metro was named the best tiny antenna, so it looks like big performance CAN come from in a "fun size".
"The Leaf Metro is the smallest antenna of the bunch, but it's no less capable of providing stellar TV signal."
If your New Year's Resolution is to start saving money, look no further! Cancel your cable bill and still enjoy the broadcast TV you know and love with a TV antenna. You'll thank us and so will your wallet!