It's a new year and once again cable TV companies are raising their rates. Some premium channels are seeing price hikes as high as an extra $8 a month and most cable subscribers will see basic packages go up as high as $5 a month.
While that may not seem like a lot, it could add up to over $150 extra a year just for the core packages. Let's not forget DVR and cable box rental fees, which are expected to go up $2 a month, adding an extra $24 a year to your bill for each device you rent. Before you know it $200 more dollars could easily be drained from your budget to just get the same service you had before.
For just the price of the price hike you could almost subscribe to a year of Netflix and Hulu.
However, you do not have to pay these bills or even pay for Netflix and Hulu. There is a world of free content from a source you may not even have thought about: your public library. Public libraries are free to join for residents of a given county or state, and the only time you'll have to pay anything is if you're late to return a rental.
Most public libraries have offered DVDs and Blu-rays for some time, but now they are getting into streaming.
Beyond Books, Public Libraries Are Great Cord Cutter Resources
Streaming Media
Many public libraries are starting to offer free streaming—everything from current movies and TV shows to older content—for members of the library.
Hoopla Digital is one of the leaders in streaming content for local libraries. Not only can you get movies and TV shows but you can also get digital books, audio books, and more.
Drop by your local library and ask for more information because each library will offer different options and services.
DVDs and Blu-rays
Your local library is also a great place to get free DVD and Blu-ray rentals of a ton of movies and TV shows. Skip Redbox and other movie rental places and just drop by your library to check out free DVDs.

Over-the-Air TV: One-time antenna purchase, lifetime of free TV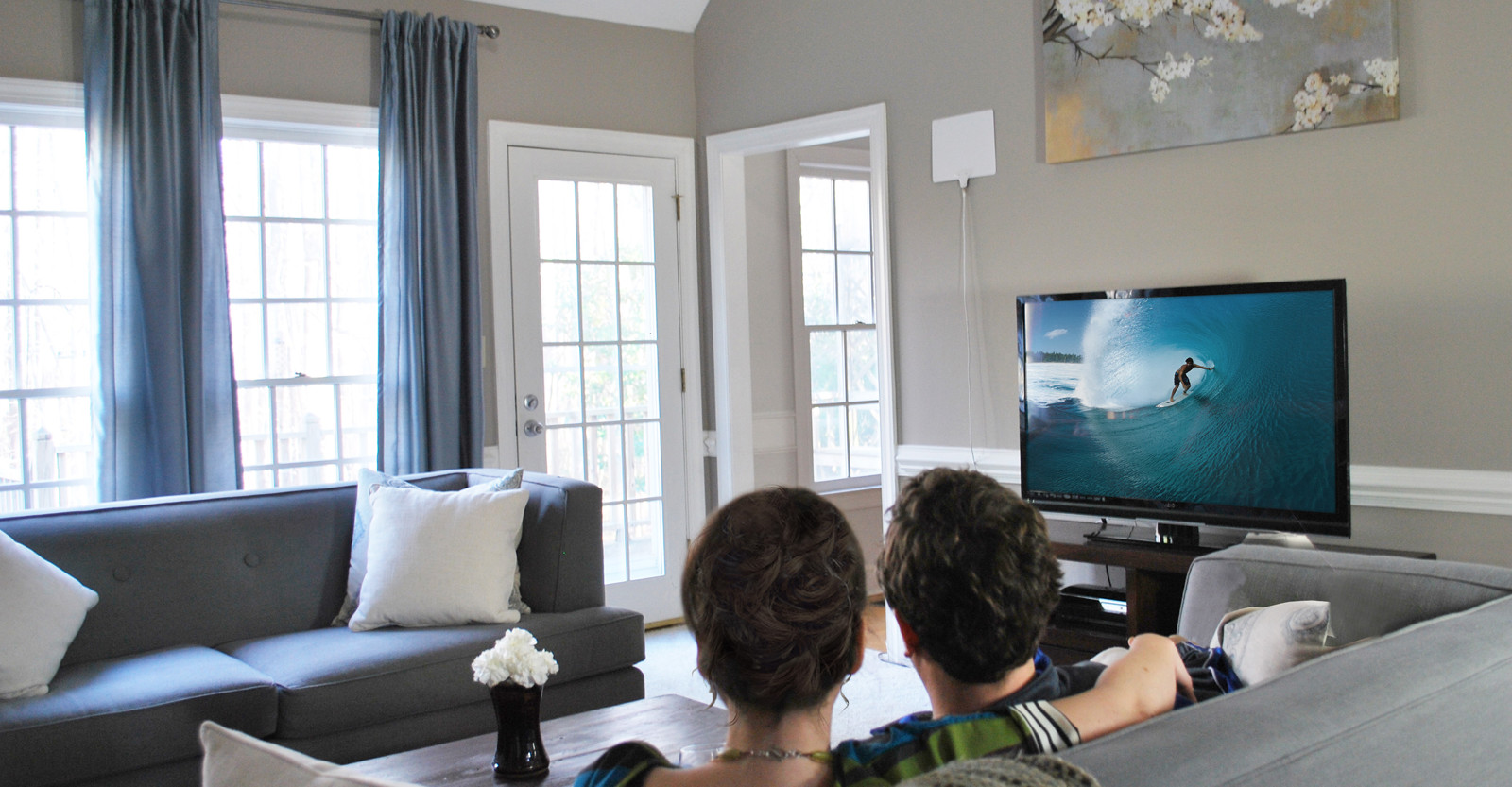 Not only can you now get free streaming and discs from your local public library, you can also get a ton of great content free over the air in the comfort of your home. An antenna for your TV is a one-time cost that can bring you a lifetime of entertainment. Many Americans receive over 30 channels free over the air with an antenna including the big networks like Fox, NBC, ABC, CW, and CBS.
When you combine the power of an antenna and your public library you have access to more content than you could possibly watch in a lifetime. So why pay for TV when you can get a ton of great content 100% free?
Don't have an antenna yet? Check out Mohu's antenna recommendations to help you get the right antenna for where you live.